Trailer Tires in Greenville, SC
At Trailer Parts 4 U, we take immense pride in offering top-quality trailer tires in Greenville, SC that are designed to keep your trailers running smoothly and safely while on the road. With a wide selection of products, competitive pricing, and outstanding customer service, we're your go-to source for all your trailer tire and wheel requirements.
At Trailer Parts 4 U, we understand how crucial it is to have reliable tires for your trailers. Whether you are hauling goods for your business or embarking on a weekend adventure, having the right equipment is essential for a comfortable and worry-free journey. That's why we've carefully curated a collection of trailer tires that meet the highest industry standards.
Visit our online store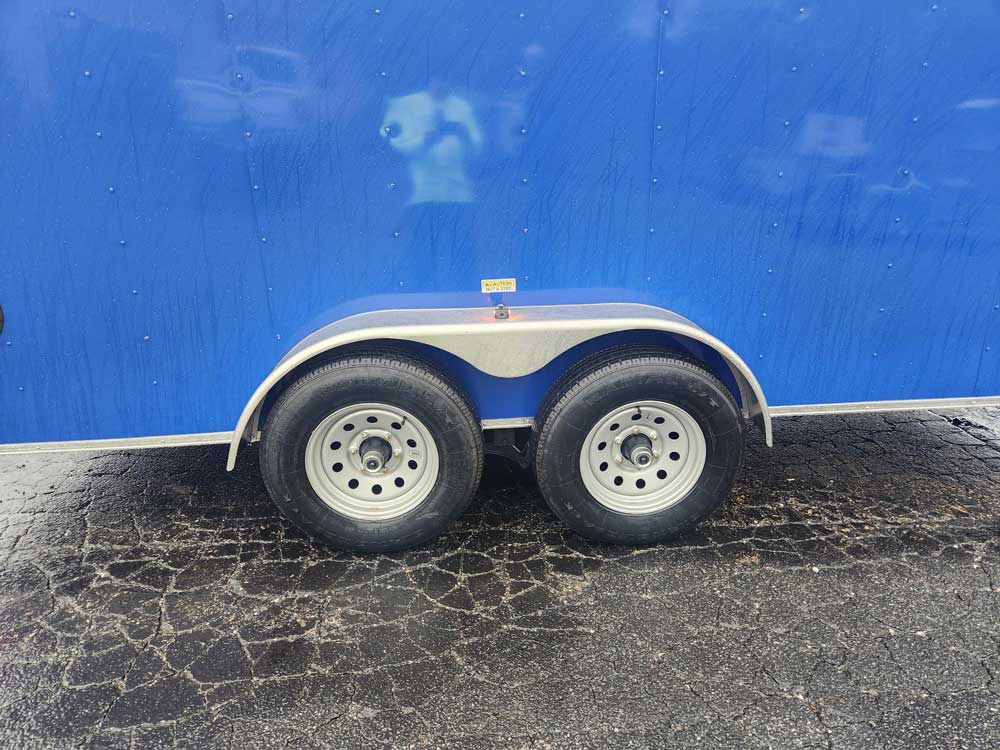 Trailer Tires
When it comes to trailer tires, we have a diverse range of options to cater to your specific needs. From heavy-duty tires for commercial trailers to specialized tires for boat trailers or utility trailers, we've got you covered. Our trailer tires are sourced from reputable manufacturers known for their dedication to quality and reliability. So when you choose our tires, you can rest assured that you'll enjoy smooth rides, excellent traction, and enhanced fuel efficiency, ensuring that your trailers perform at their best.
Trailer Wheels
Additionally, we offer a variety of trailer wheels to complement our tire selection, as well. We understand that the right wheel not only enhances the overall aesthetics of your trailer, but it also ensures the perfect fit for your tires, as well. Our trailer wheels are also crafted from durable materials, providing strength, stability, and longevity. With options ranging from steel wheels to aluminum alloy wheels, you can find the perfect match for your trailer, regardless of its size or weight capacity.
Why Trailer Parts 4 U Should Be Your Go-To
At Trailer Parts 4 U, we prioritize customer satisfaction above all else. Our team of knowledgeable professionals are readily available to assist you in finding the best trailer tires and wheels for your specific requirements. We understand that choosing the right equipment can be overwhelming, given the numerous options available in the market. That's why we offer personalized guidance to help you make as informed a decision as possible. So whether you're a first-time trailer owner or a seasoned professional, we're here to answer your questions and provide the necessary support.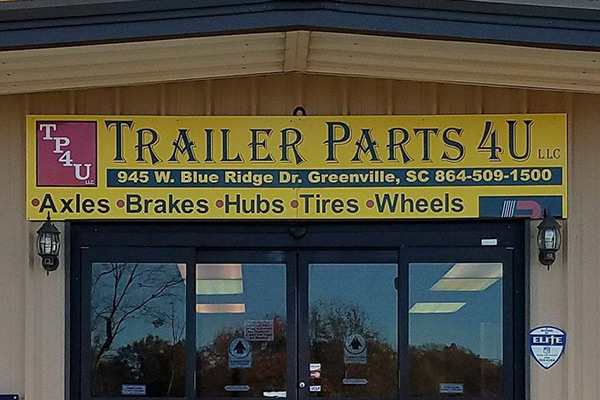 In addition to our wide range of products and exceptional customer service, we also offer competitive pricing.
We believe that top-quality trailer tires should be accessible to all trailer owners, irrespective of their budget. That's why we 've worked hard to create a pricing structure that is fair and competitive without compromising on quality. With us, you can rest assured that you are getting the best value for your money.
So if you're in need of top-quality trailer tires in Greenville, SC, look no further than Trailer Parts 4 U. With our wide selection of products, personalized customer service, and competitive pricing, we're here to meet all your trailer tire and wheel needs. You can trust us to keep your trailers rolling smoothly and safely on the roads, so contact us today and let us provide you with the best trailer tires available!